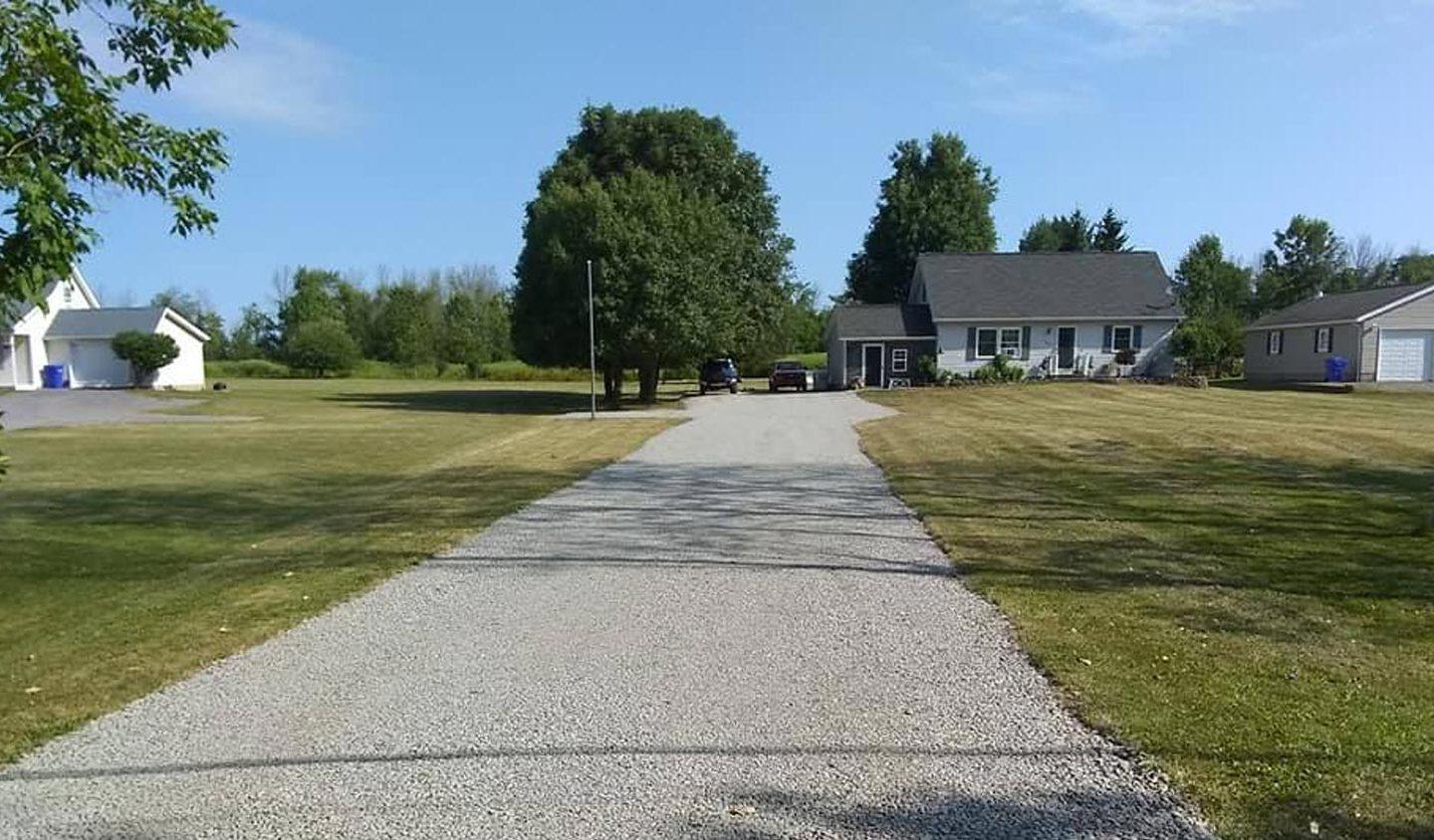 Scroll to Content
Gravel Driveways Services in Orleans County & Surrounding Areas.
Gravel driveways can be a great alternative to concrete or asphalt as they are affordable and easy to maintain. They can also be installed fairly quickly in just a few hours.
DC Hauling Excavating & Gravel Driveway Specialists, Inc provides professional gravel driveway installation, maintenance, and repair. We are experts and leaders in the gravel industry. In our multi-stage process we prepare the driveway ensuring all potholes, crowns and other imperfections are addressed. We have our own dump trucks that we haul locally-sourced material to the job site which is then applied over the entire area with our equipment. Our team members will ensure an even application of new stone over the entire prepared area. Once the stone has been properly applied and graded we will use a heavy vibrating roller to compact the freshly applied gravel to assure a nice solid surface. With proper care and maintenance you will have a beautiful driveway for years and years to come!
Find Your Driveway using Google Earth
Visit the Google Earth website and find your driveway.
You can click the Search icon (

) to enter an address or the Location icon (

) to use your current location. Zoom in until you can clearly see your driveway.
Measure the square footage of your driveway using Google Earth
Once you have zoomed in on your driveway, use the measurement tool (

) to create a box around your driveway. Click the number calculated in the Area section and ensure that "Square Feet" is selected as the measurement. Once you do that, you will be able to copy the square footage of your driveway.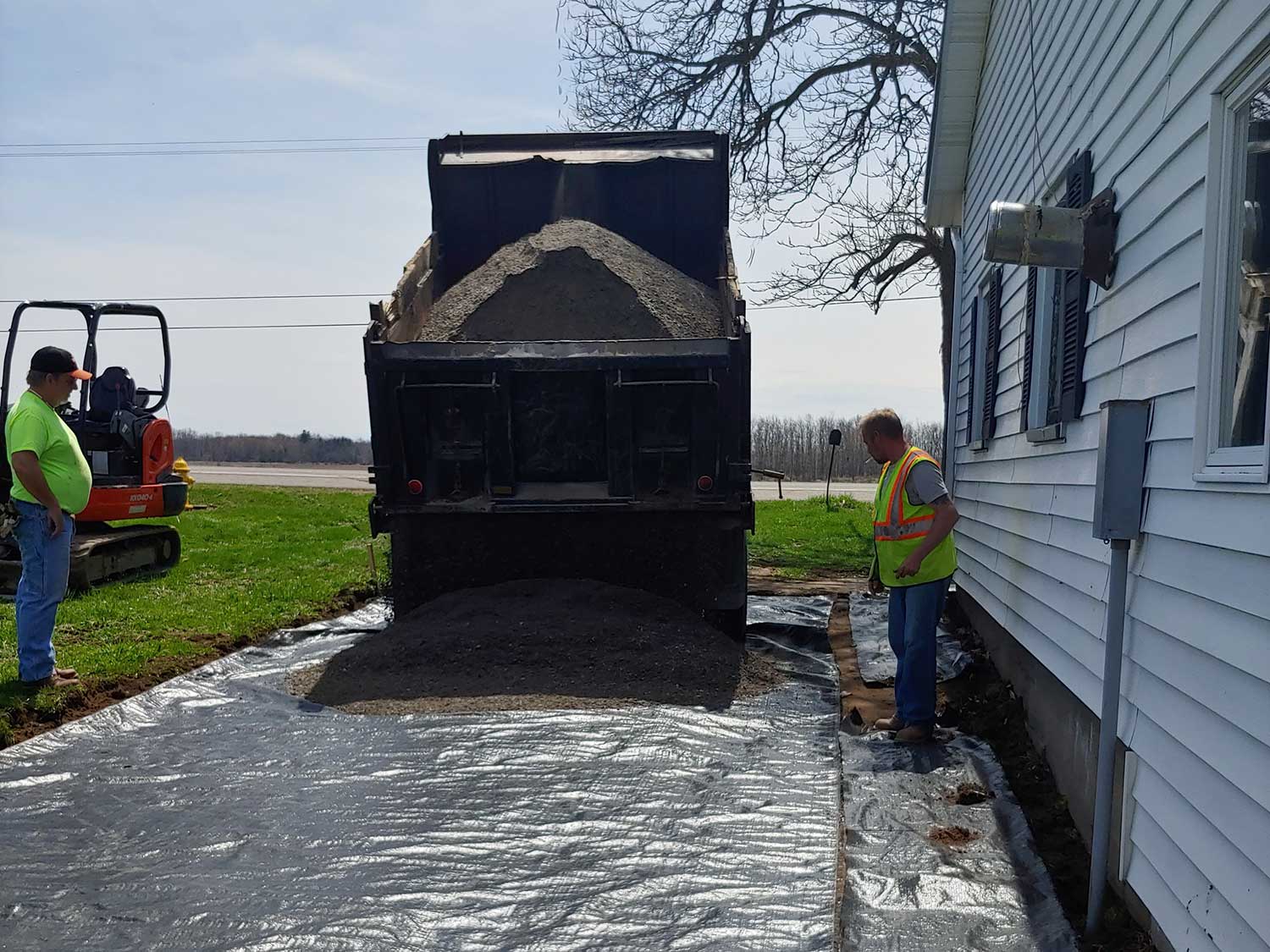 Gravel Driveway Testimonials
Driveway repair. Excellent work in a timely manner. The cost of the project was exactly as estimated. All contact with the owner and employees was professional and courteous. When the work was complete, the area was cleaned up, and left spotless. Highly recommended.
– David M
Awesome experience, great work, super professional, and great pricing can't ask for anything else. We are super satisfied with their performance.
– Shaun C
We care about the customer experience and we're dedicated to demonstrating excellence in all facets of our business. DC Makes it EASY!