Considering a New Gravel or Crushed Stone Driveway in Orleans County?
Is A Gravel or Crushed Stone Driveway the Best Choice for Your Home?
Which driveway surface is best when choosing between gravel, asphalt, interlocking pavers, or concrete?
What are the benefits of a gravel driveway vs asphalt, concrete, or permeable/interlocking pavers?
What type of ongoing maintenance does a gravel driveway require?
What type material is best… crushed stone, gravel, or pea gravel?
What size of stone is best for a gravel driveway?
These are all very important things to consider when it comes to choosing a new gravel driveway.
Everything You Need to Know About Gravel and Crushed Stone Driveways in Orleans County
Gravel and stone driveways can be seen coast to coast across America! They are affordably priced, and relatively easy to maintain. You can use crushed stone, crusher run, and even decorative gravel and stone to create unique colors and designs.
In snowy regions, like Orleans County, New York, stone driveways are much more difficult to maintain due to regular snow removal. If you're planning on installing a gravel or crushed stone driveway and you live in a snowy region, plan on putting all of the gravel that was pushed off with the snow plow back onto your driveway every spring!
Compared to other types of driveways, the gravel driveway can be installed in the shortest amount of time with very little impact on the use of your driveway. Gravel driveway installation should be accompanied by meticulous drainage planning and an experienced equipment operator to minimize the ongoing maintenance as much as possible.
Depending on the size and scope of work involved, the construction of a new crushed stone or gravel driveway can be installed by an experienced grading contractor generally over a 1 to 3-day period and longer for larger projects. Crushed stone or gravel driveway installation is relatively simple. Most of the work is done with equipment to ensure an even and consistent application of material. You can also expect to drive on and use the driveway throughout the construction of a gravel driveway.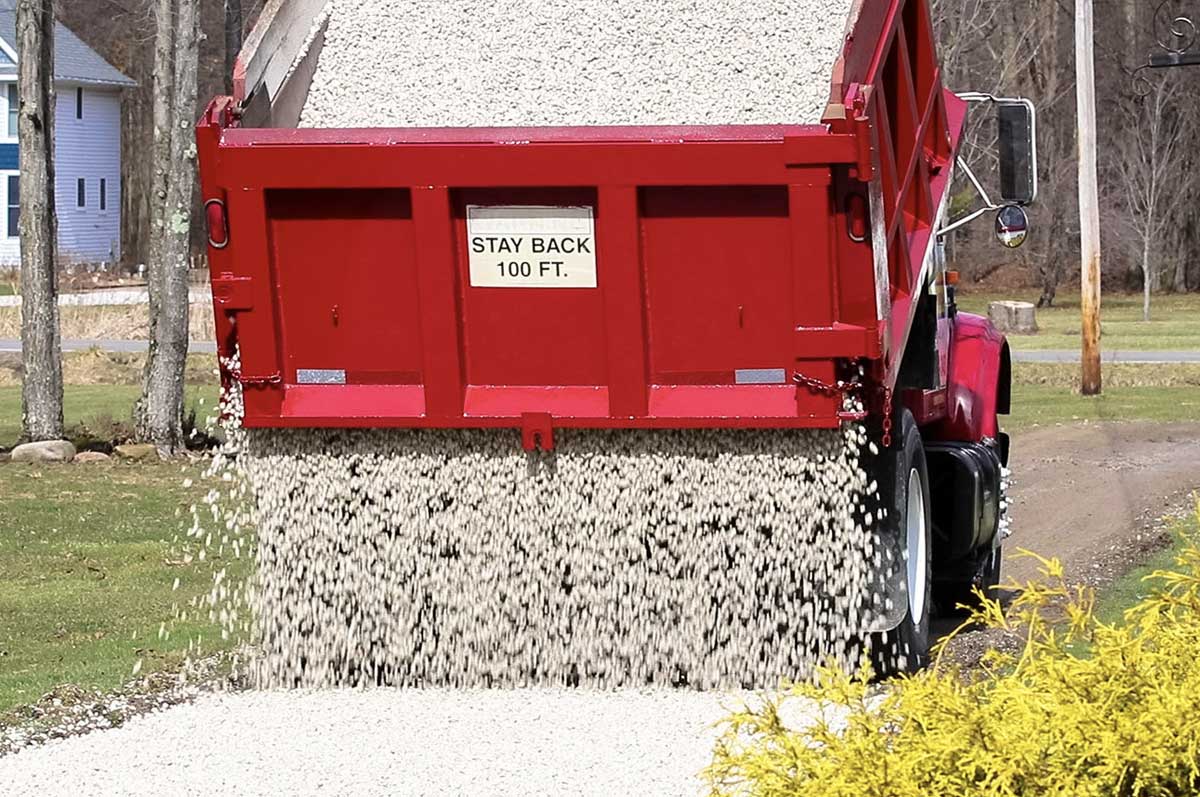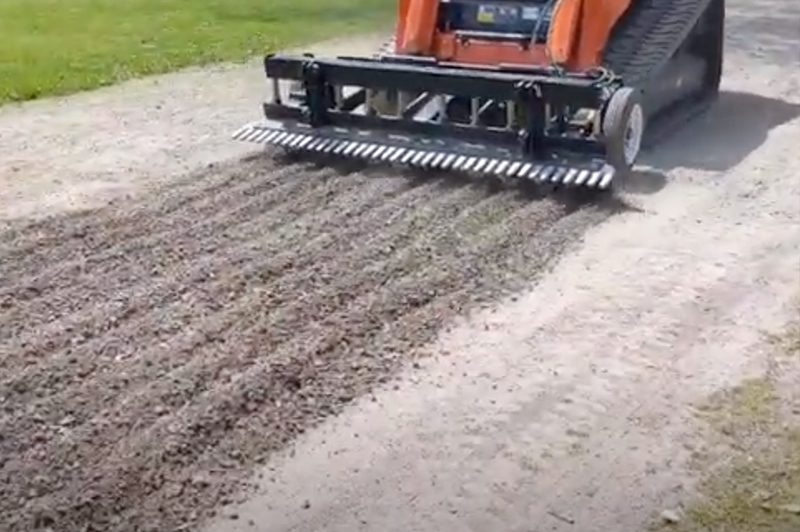 If you already own a gravel driveway and it is beginning to show the signs of aging and deterioration, has a tremendous number of weeds and has severe rutting issues, starting from scratch may be in order! This absolutely should be performed by a reputable gravel or grading company that will do it right the first time. If the existing gravel driveway shows signs of unstable sub-grade, the soil should be excavated and new base or structural material installed geo-textile fabric should be installed and then the new gravel driveway design installed on top of that for a solid, long lasting gravel driveway.
Of the four types of driveways, a gravel/crushed stone driveway is LEAST expensive and will require the MOST ongoing maintenance.
Cost Comparison:
Paver Driveway – #1 – Most Expensive
Concrete Driveway – #2
Asphalt Driveway – #3
Gravel Driveway – #4 – Least Expensive
A gravel driveway is the least expensive driveway when comparing it to other driveway types.
Ongoing Maintenance Comparison:
Gravel Driveway – #1 – Most Ongoing Maintenance
Asphalt Driveway – #2
Concrete Driveway – #3
Paver Driveway – #4 – Least Ongoing Maintenance
A gravel driveway requires the most amount of ongoing maintenance compared to other driveway types.
Life Expectancy of Gravel or Crushed Stone Driveways
A gravel driveway, if installed properly, can last several years to several decades with regular upkeep and maintenance.
The rate at which the driveway ages is directly related to the amount of slope on your driveway if any, the number of curves in your driveway, the stability of the sub-grade, and the climate you live in.
What type of ongoing maintenance you can
 expect to perform on a gravel or crushed stone driveway in Orleans County?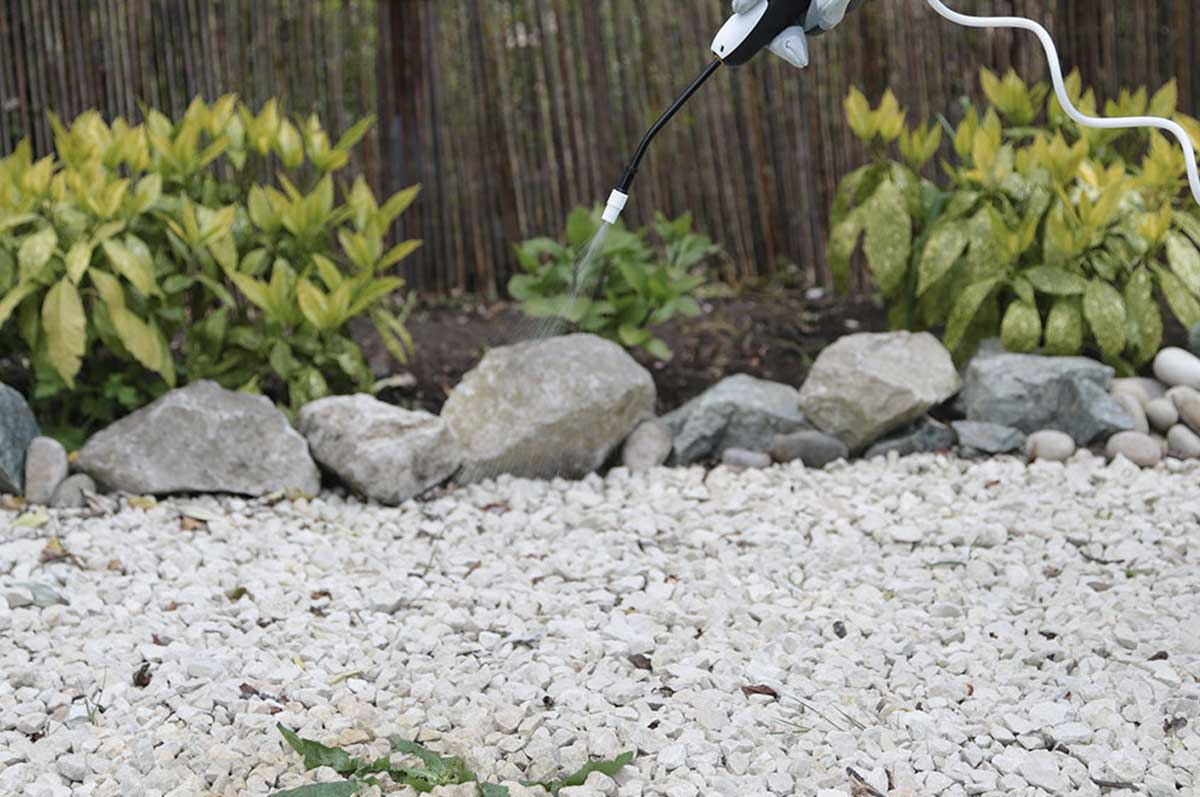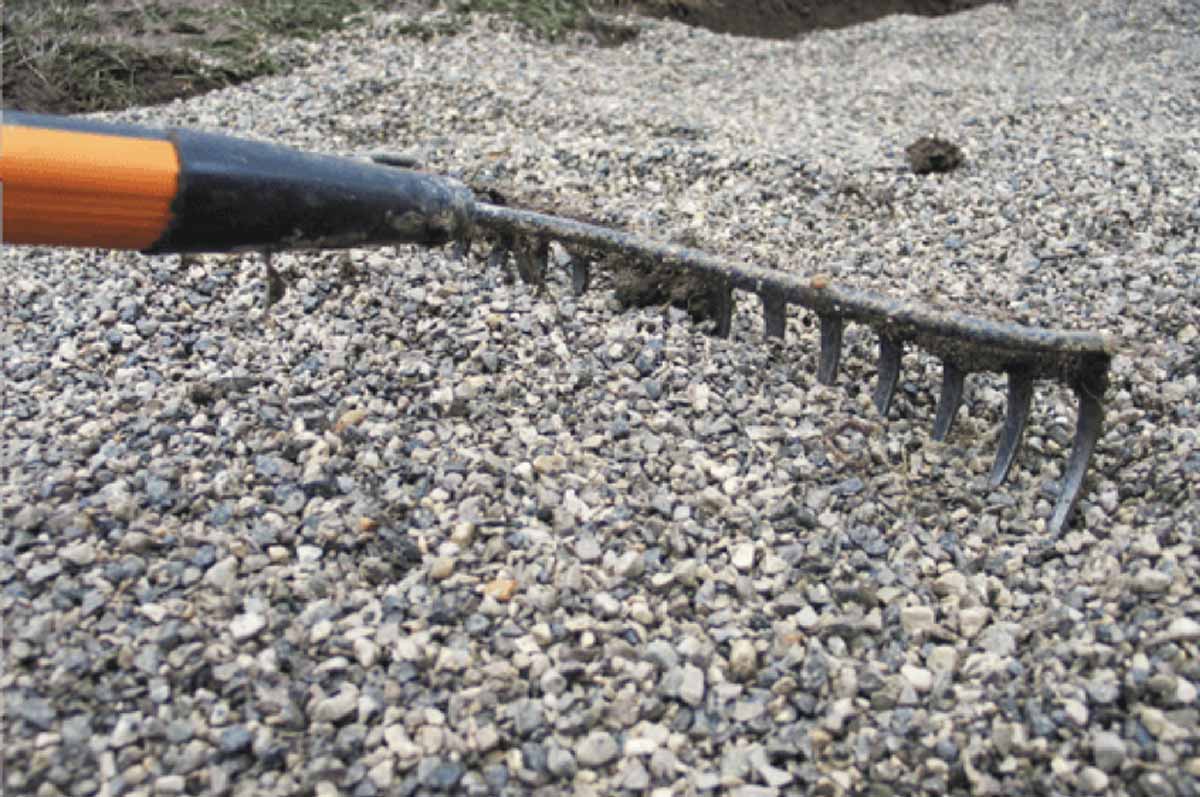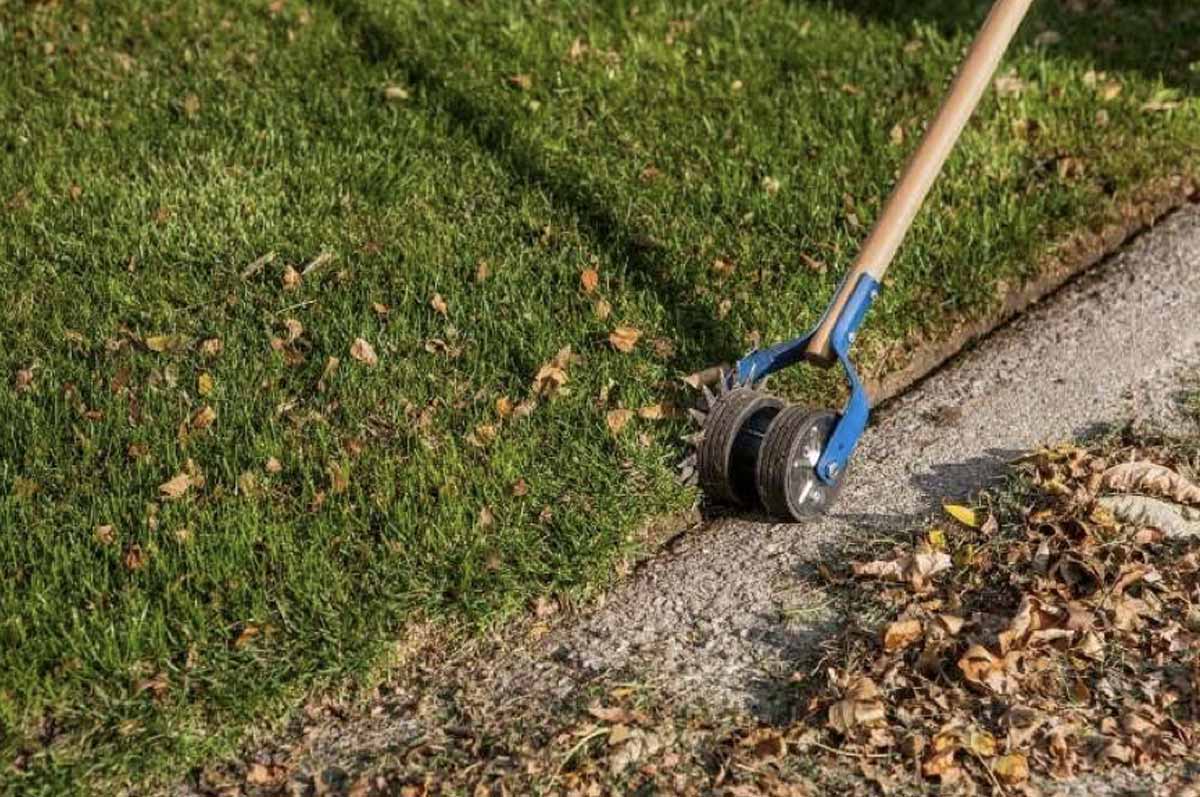 A properly installed gravel driveway will need weed killer, herbicide, or any other product you prefer to use, applied annually or biannually, to minimize vegetation growth.
Maintenance, fine tuning and sprucing up, or adding more stone may be needed every two to three years to keep it looking like it did the day it was installed!
If you live in a snowy region, you can expect annual driveway maintenance, especially if there have been several freeze-thaw cycles.
The amount of maintenance of a gravel driveway is directly correlated to the quality of the original installation and the amount of slopes and curves you may have on your driveway, the amount and type of traffic, combined with the amount of moisture, water runoff you receive and your climate.
Keeping drainage planning in mind during the entire installation process will also help minimize ongoing maintenance.
Drainage should and can be installed any time after the driveway was installed.
Installing drainage ditches, keeping existing ditches cleaned out and strategically guiding the water runoff will also help extend the life of your gravel driveway.
Is A Gravel or Crushed Stone Driveway Within My Budget?
Choose a driveway that fits into the budget short term and long term.
Decide if a low maintenance or maintenance free driveway make better sense?
If cost is a deciding factor, gravel driveways are an excellent, low cost option. The long-term trade off, however, is more ongoing maintenance costs.
If aesthetics and having a hard driving surface are the most important deciding factor, then Asphalt Driveways, Concrete Driveways or Interlocking Paver Driveways are the alternatives. While initially the upfront costs are higher, long term they require less maintenance costs especially you live in a snowy region.
What will my driveway look like if I do not perform annual maintenance?
Lack of maintenance will make a gravel driveway look messy, unkept and overgrown.
Weather, snow plowing, and traffic will displace the stone over time causing potholes.
They should be repaired immediately as they will become bigger and deeper over time.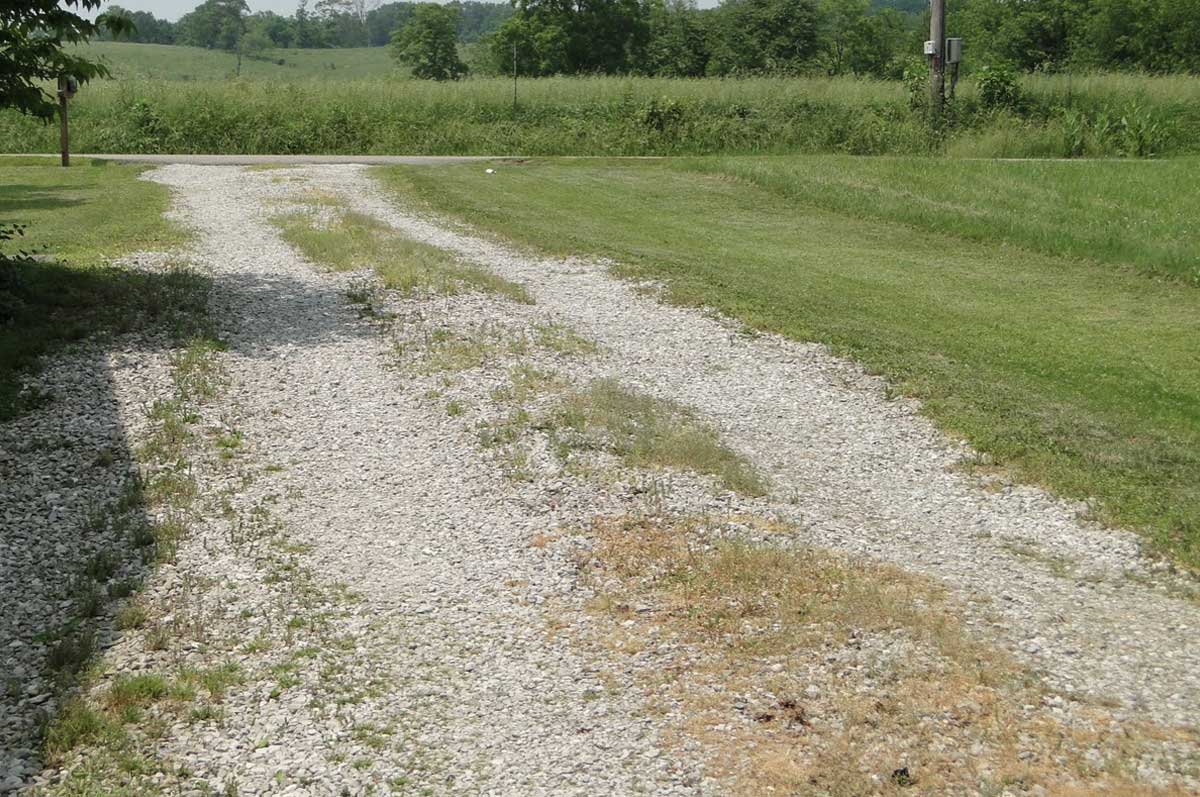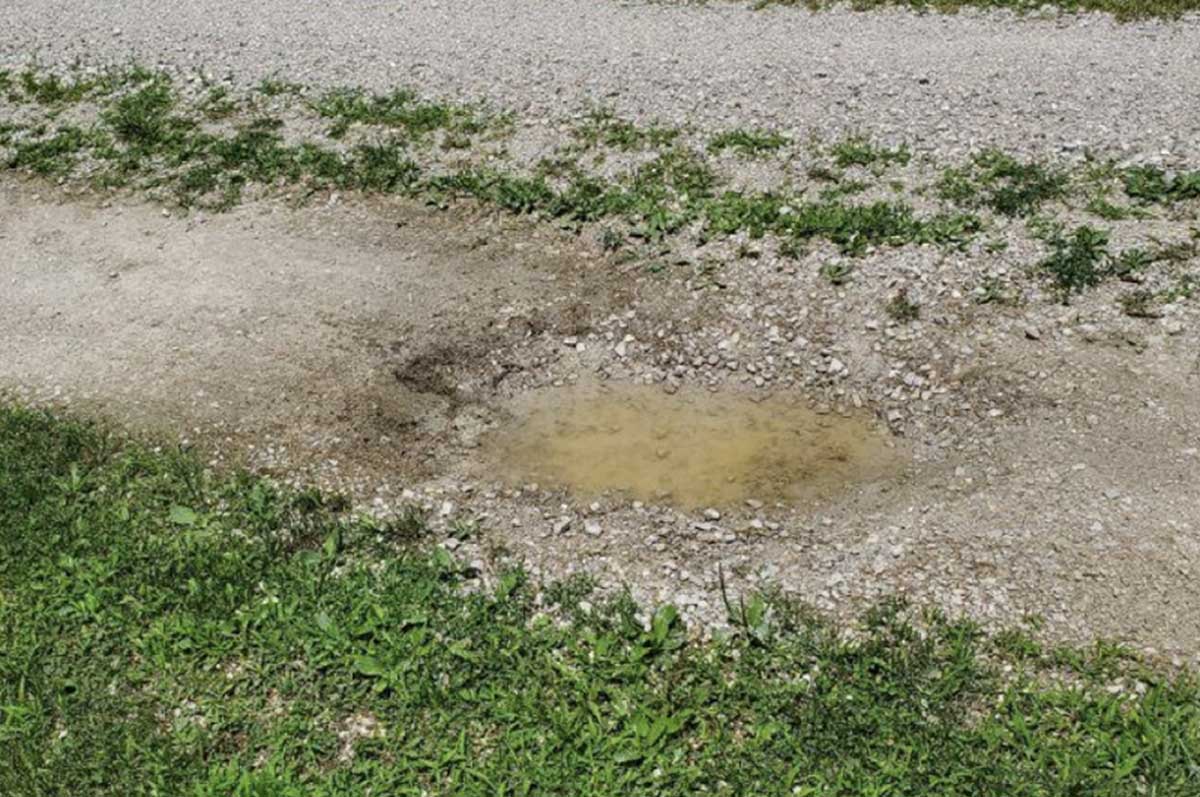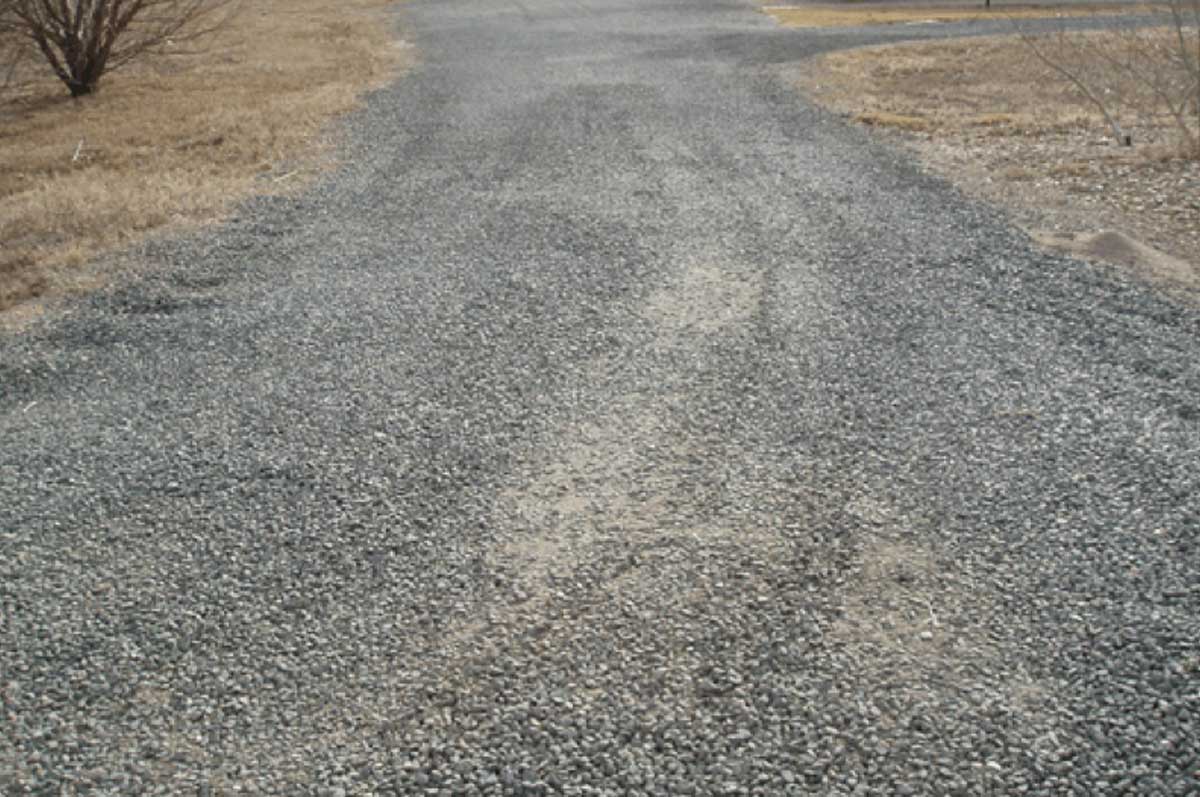 Summary of Gravel & Crushed Stone Driveways
Gravel Driveways are a beautiful, low cost addition to your home and property. With some annual maintenance your driveway will last for years to come. Stone and Gravel Driveways are the most cost-efficient driveway option.
Considering having a new gravel driveway installed? Check out our website www.dcmakesiteasy.com.
We care about the customer experience and we're dedicated to demonstrating excellence in all facets of our business. DC Makes it EASY!